Growing together with children

Pure & beautiful, like our children

Prefect adaptable solution

Ultimate flexibility for your family
CONCEPT
The world's purest Montessori-inspired furniture made of hinoki wood・ひのき for children's wellness.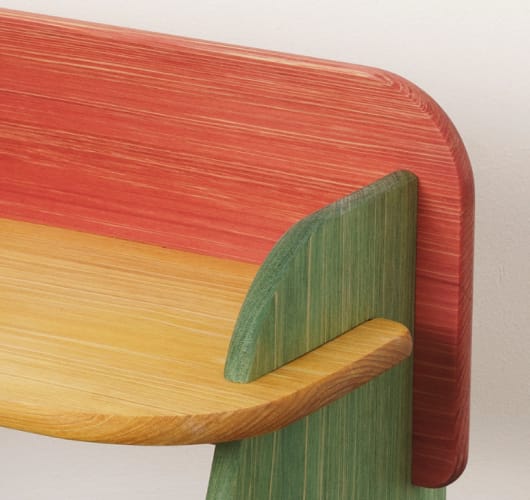 Our products are lovingly handcrafted from the finest, sustainably sourced hinoki wood, a natural material renowned for its various healing, calming and purifying properties.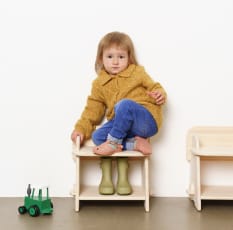 PRODUCTS
Pure and beautiful design for our children's well-being and learning.
Growing Montessori Shelves

GRANDE Montessori Shelf

MEDIO Montessori Shelf

PICCOLO Montessori Shelf

Rainbow Seedling Montessori Chair

Seedling Montessori Chair

Features

The Healing Power of Nature

Hinoki's fresh, elegant aroma is a result of its high concentration of phytoncides. These are active compounds or 'essential oils' released by plants to protect against bacteria and harmful organisms – and are the reason you feel relaxed when you spend time in the forest.

Relaxing & Calming Effect

The positive effects of hinoki's sweet, refreshing fragrance on the human psyche are well-documented. The phytoncides released by the tree are known for their relaxing properties – helping to relieve stress, regulate pulse rate and blood pressure, and even promote good sleep.

Clean & Healthy for Your Child

Due to its high concentration of bacteria-fighting phytoncides, hinoki is a naturally antibacterial and insect repellent material. It also deters mites, which are known to trigger asthma and allergic reactions.

Unrivalled Durability

Hinoki is a tree native to Japan, where, throughout history, it has been hailed for its sacred quality and used in the construction of special buildings and imperial palaces. The ancient Hōryū-ji temple is made with hinoki wood, demonstrating its impressive durability.

Pure, beautiful and conscious design for children's wellness.

Who we are

At Aromon, children's health and wellness is at the heart of everything we do.

Inspired by the Montessori education method, our furniture and bespoke spaces provide a healthy, safe environment to encourage exploration and independent play whilst stimulating the senses. Our mission is to create the most pleasant, pure and beautiful spaces for children.

Read more

The Aromon Hinoki Seedling Chair exceeded my already high expectations. The first thing you notice when you open the custom box is the lovely clean, forest-like scent. The Hinoki wood is super smooth and of the highest quality. I would recommend Aromon to all families looking for exceptional, heirloom-quality Montessori style furniture.

Kylie @Howwemontessori

Sydney. Australia

01

This is the easiest chair I've assembled in my life, no tools needed. The first thing I noticed upon opening the box is the scent of the wood, so refreshing! The quality is also superb. My son also loves his chair as much as I do. We can use it as an entryway chair or in any part of the house.

Bernadette

NY. USA

02

Very happy with my purchase from Aromon. Beautiful quality and my daughter is very proud of her new chair! It is light enough for her to move around which is great. I've been trying to make our home more toxin-free, especially in our children's rooms, and this is a lovely new addition to the family. Excited to see if this shop expands its range!

Alica

Glasgow, UK

03

The scent from the chair is very refreshing! My son keep smelling his new chair :) He's been busy with putting his precious stick collections under the chair. So happy with the purchase. My son LOVES it!

Christina

London, UK

04

A lovely piece of furniture that will be passed on and loved through generations.

Roisin

Edinburgh, Scotland

05

Our son loves his chair, often moving it around the house with him. He likes to sit on it to take his shoes off, intuitively stashing them and his toys on the shelf below. We love the design, the soft curves and the smell of the timber! It also came beautifully packaged and would make for an excellent gift.

Rupert & Katie

London, UK

06

The Seedling Chair is minimal with a clean and calming design and is super functional for children's spaces. The proportions of the Seedling Chair are perfect for my son. We use the Seedling Chair in our entryway to maintain order and to streamline the process of going out.

Kylie @Howwemontessori

Sydney. Australia

Bespoke services

From beautifully designed nurseries and playrooms, to child-friendly public areas, whatever your idea, our team of architects and designers would love to work with you to bring your vision to life.

stay tuned

Subscribe to our newsletter

"When children come into contact with nature, they reveal their strength." – Maria Montessori

•

Join Waitlist

We will inform you when the product arrives in stock. Please leave your valid email address below.