Growing Table & Chair Set
Grow as your child grows
Simple, ergonomic and child-friendly design
Suitable for ages 2-8 years (Bespoke available)
In stock. Delivery time: 3-4 weeks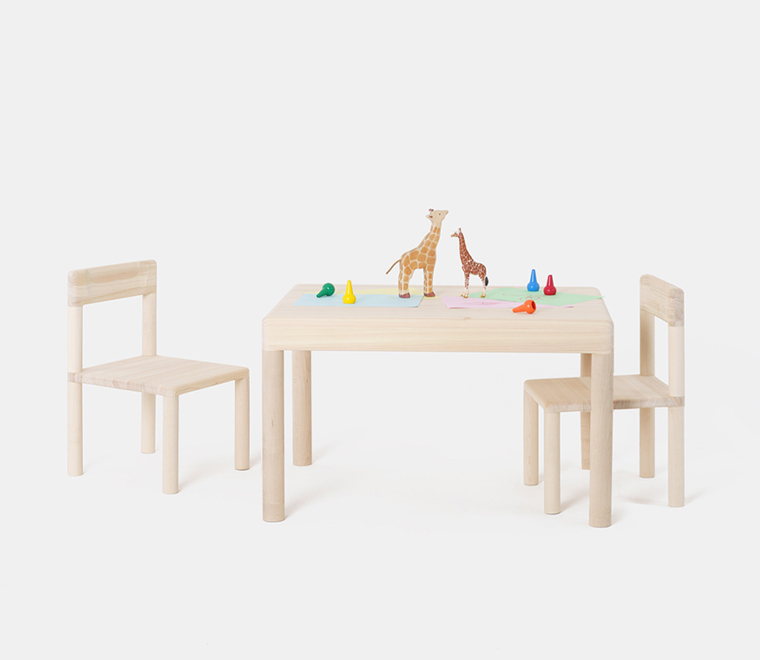 The table and chair that grows with your child. Our well-being Montessori table & chair set is made with the highest quality hinoki wood. It is also ergonomic and features child friendly soft profiles.
Material:

Natural hinoki solid wood

Extension leg: dyed hinoki solid wood

Finish:

Untreated finish

Extension legs: natural oil finish

Dimensions

Note:

1 Table, 2 Chairs, Table & Chairs Extension legs

Warranty:

5 years

Care and use

Shipping

Return policy
Features
01

A delightful companion

Our adjustable Growing Together Table & Chair Set is designed to support children's fast growth during their early years. Whether you use it for a dining table, work desk or surface for arts and crafts, our elegant set will improve the quality of your child's development and learning through maximised comfort and accessibility, from the age of 2 to 8 years old.

02

Grow as your child grows taller

Ergonomically designed with soft, rounded corners, our table and chair set in designed with children's needs at the forefront. It is easy to assemble and features a simple system of colourful height extenders to allow for necessary adjustment as your child grows.

03

Longevity and timeless design

Our products are lovingly handcrafted in our London workshop, where we combine first-rate craftsmanship with the finest raw materials. Designed to last, and with future generations in mind, our products can be passed down through families as precious heirlooms.
Growing Table & Chair Set
Bespoke options
Add unique designs to any of your custom products and spaces...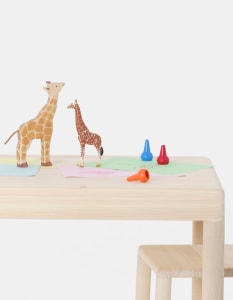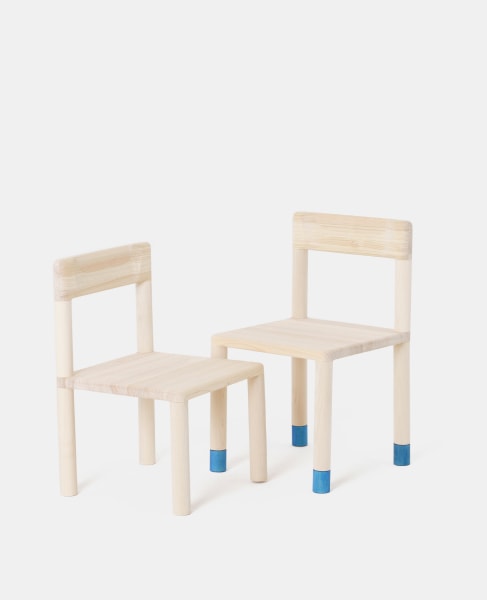 From beautifully designed nurseries and playrooms, to child-friendly public areas, whatever your idea, our team of architects and designers would love to work with you to bring your vision to life.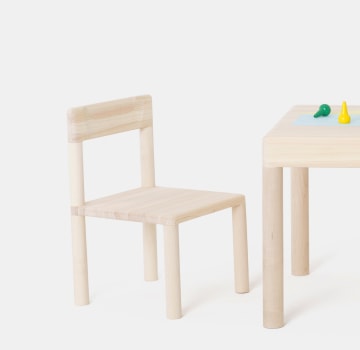 The Aromon Hinoki Seedling Chair exceeded my already high expectations. The first thing you notice when you open the custom box is the lovely clean, forest-like scent. The Hinoki wood is super smooth and of the highest quality. I would recommend Aromon to all families looking for exceptional, heirloom-quality Montessori style furniture.
Kylie @Howwemontessori
Sydney. Australia
01

This is the easiest chair I've assembled in my life, no tools needed. The first thing I noticed upon opening the box is the scent of the wood, so refreshing! The quality is also superb. My son also loves his chair as much as I do. We can use it as an entryway chair or in any part of the house.

Bernadette

NY. USA

02

Very happy with my purchase from Aromon. Beautiful quality and my daughter is very proud of her new chair! It is light enough for her to move around which is great. I've been trying to make our home more toxin-free, especially in our children's rooms, and this is a lovely new addition to the family. Excited to see if this shop expands its range!

Alica

Glasgow, UK

03

The scent from the chair is very refreshing! My son keep smelling his new chair :) He's been busy with putting his precious stick collections under the chair. So happy with the purchase. My son LOVES it!

Christina

London, UK

04

A lovely piece of furniture that will be passed on and loved through generations.

Roisin

Edinburgh, Scotland

05

Our son loves his chair, often moving it around the house with him. He likes to sit on it to take his shoes off, intuitively stashing them and his toys on the shelf below. We love the design, the soft curves and the smell of the timber! It also came beautifully packaged and would make for an excellent gift.

Rupert & Katie

London, UK

06

The Seedling Chair is minimal with a clean and calming design and is super functional for children's spaces. The proportions of the Seedling Chair are perfect for my son. We use the Seedling Chair in our entryway to maintain order and to streamline the process of going out.

Kylie @Howwemontessori

Sydney. Australia