Hinoki is one of Japan's most revered conifers, renowned for its grace and incomparable fragrance.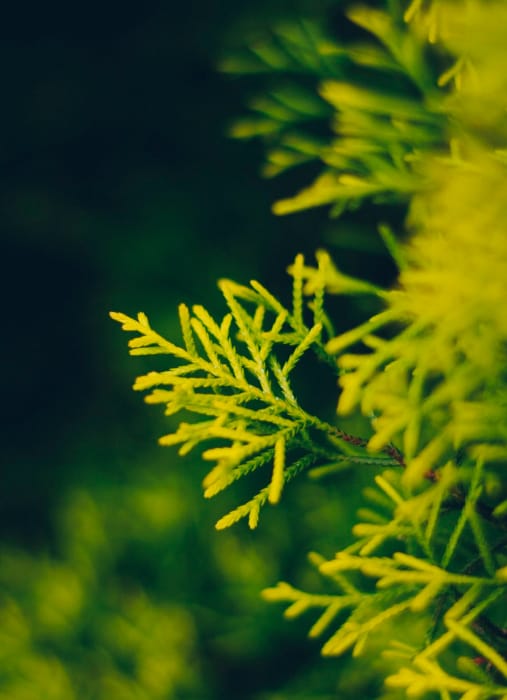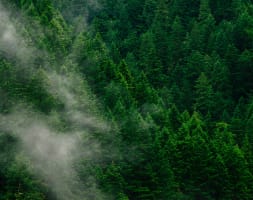 Hinoki Wood - A Precious Gift from Mother Nature
The Japanese cypress, or 'hinoki'・檜・ひのき, is a unique tree renowned for its uplifting aroma, outstanding natural beauty and calming properties. Considered as sacred and of deep cultural significance to Japanese history, hinoki wood is extremely durable, as well as lightweight and soft to the touch, making it the perfect material for children's furniture.
Why hinoki
/01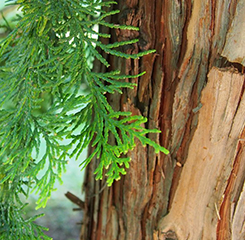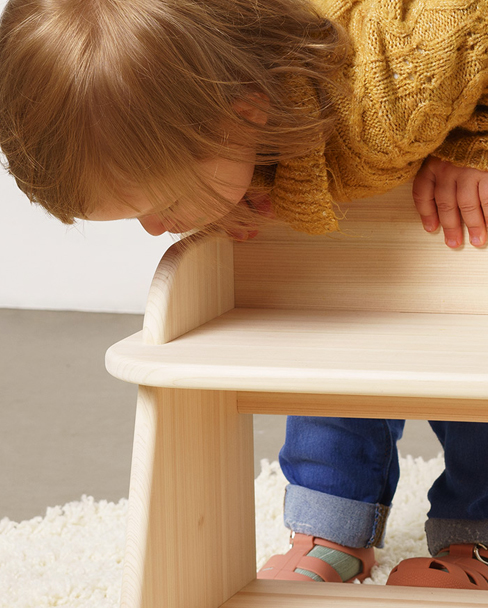 The Healing Power of Nature
Hinoki's fresh, elegant aroma is a result of its high concentration of phytoncides. These are active compounds or 'essential oils' released by plants to protect against bacteria and harmful organisms – and are the reason you feel relaxed when you spend time in the forest.
Hinoki's phytoncides have an extraordinary range of benefits for human health, from promoting relaxation and calming the autonomic nervous system, to helping build immunity.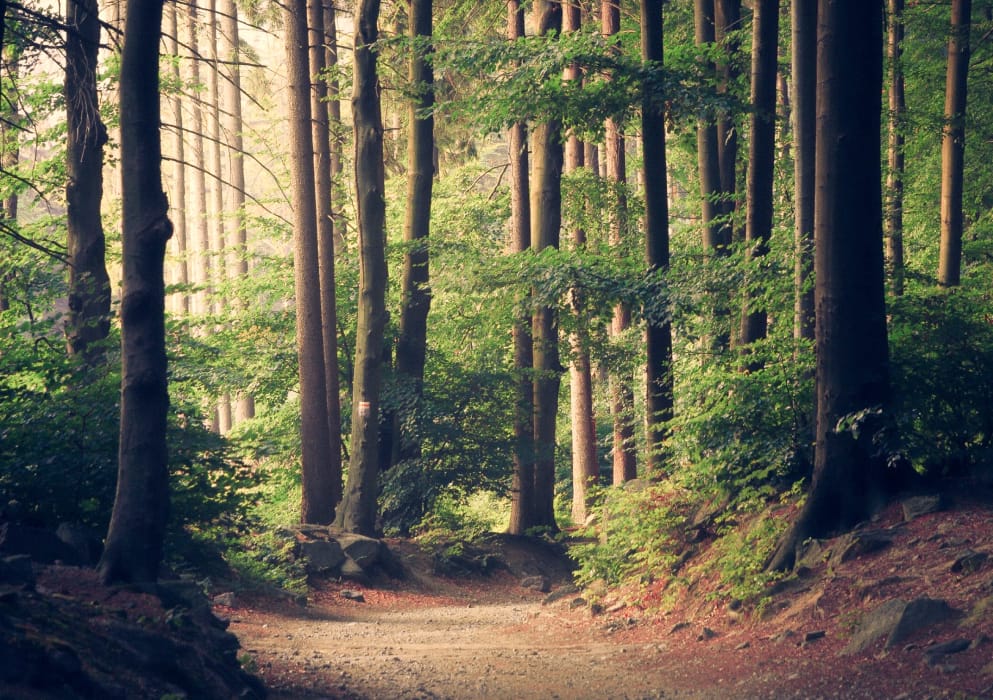 /02
Relaxing & Calming Effect
The positive effects of hinoki's sweet, refreshing fragrance on the human psyche are well-documented. The phytoncides released by the tree are known for their relaxing properties – helping to relieve stress, regulate pulse rate and blood pressure, and even promote good sleep.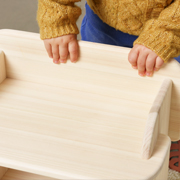 Clean & Healthy for your Child
Due to its high concentration of bacteria-fighting phytoncides, hinoki is a naturally antibacterial and insect repellent material.
It also deters mites, which are known to trigger asthma and allergic reactions.
Hinoki has an air purification effect and can absorb harmful chemicals such as formaldehyde. Please note that phytoncides are a naturally occurring substance and are safe for use in homes with children.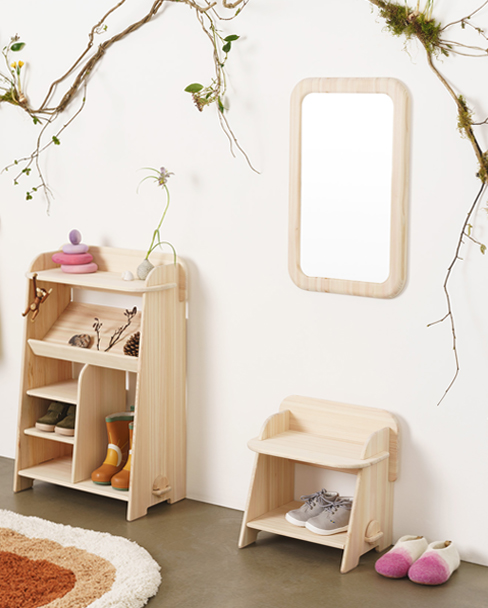 Hinoki is a tree native to Japan, where, throughout history, it has been hailed for its sacred quality and used in the construction of special buildings and imperial palaces.
The ancient Hōryū-ji temple – regarded as the oldest wooden structure in the world – is made with hinoki wood, demonstrating its impressive durability. In fact, hinoki has even been documented to increase in strength over time.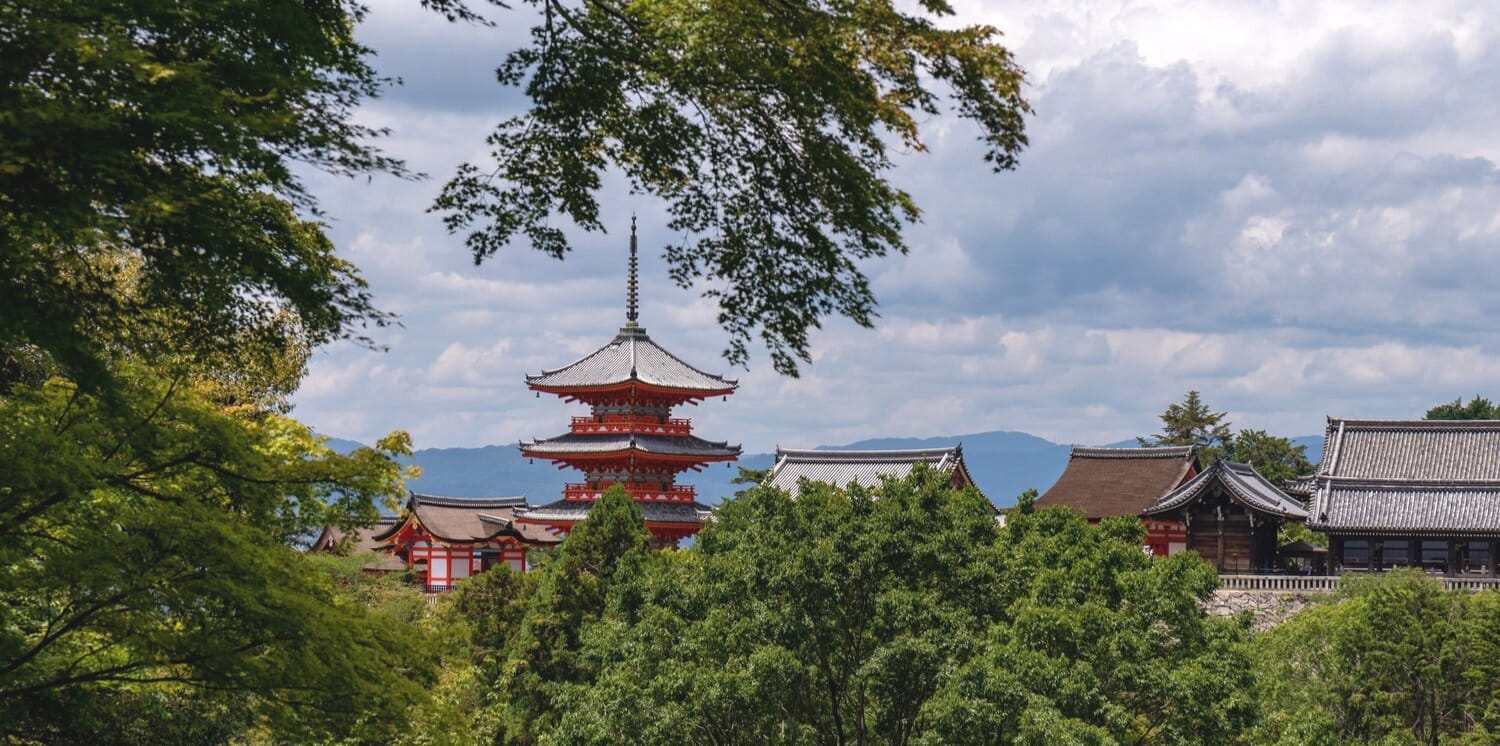 PRODUCTS
Designed by British architects and made in England.